Has your Smeg dishwasher stopped leaving your dishes sparkling clean? The LEDs on the dishwasher or the machine's LCD display may show a fault code to give you an idea of the problem.
These codes apply to most models with 5 LEDs on the door display, but error codes can vary from dishwasher to dishwasher, so check your manual too, especially if the error code doesn't seem to correspond with the symptoms of your dishwasher problem.
If your dishwasher doesn't have an LCD display, these are the combinations of flashing and lit LEDs you should see, with the corresponding fault codes in the right-hand column.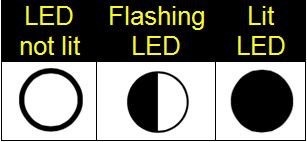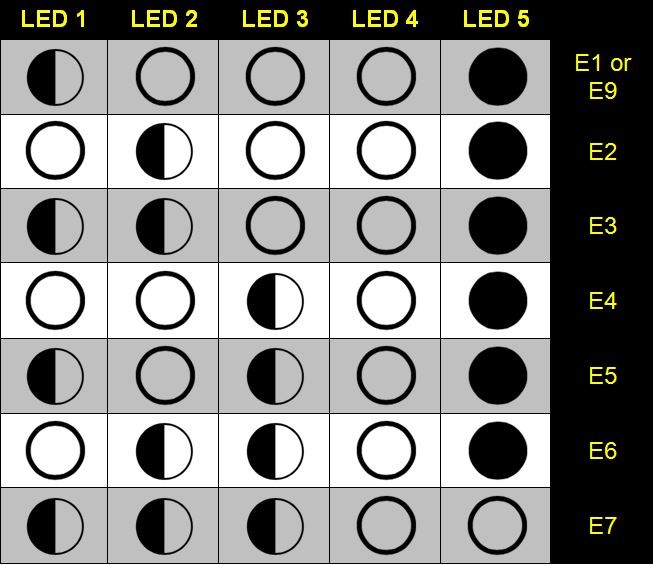 How to Identify Smeg Dishwasher Error Codes
E1 or E9 – Overfill Issue
The flood protection system has been activated which means the water level in your dishwasher has reached a higher level than it is supposed to. This could be caused by a faulty valve that lets water into your machine, a blocked filter stopping water from draining or excessive foaming as a result of adding too much detergent.
E2 – Overfill Issue
As above this fault occurs when the water level in your dishwasher is too high. E2 errors are likely to be caused by the pressure switch, the part which monitors the water level in your dishwasher. Check the switch itself and the wiring and connections between the switch and the control board.
E3 – Dishwasher Not Heating
If the water in your dishwasher is not heating as expected the most likely cause is a faulty heating element which you'll need to replace. This error code can also be caused by faulty wiring or connections between the heating element and control board.
If you're having dishwasher heating problems, here's our video to help you diagnose them:
E4 – Faulty Temperature Sensor
The temperature sensor monitors the temperature of the water in your dishwasher. Check the sensor itself and the wiring and connections to it and repair or replace as necessary.
E5 – Dishwasher Not Filling
If your dishwasher has not been able to fill with water the inlet valve that lets water into your machine could be faulty. It's also worth checking that the tap that connects your water supply to your dishwasher is on completely and that the inlet hose is not kinked or squashed.
E6 – Dishwasher Not Draining
A dishwasher that has been unsuccessful in draining water could have a blocked filter or pump. These will need cleaning out to allow water to leave your appliance. The pump could also be faulty, in which case it will need replacing.
Josh explains some of the common dishwasher draining problems in our video:
E7 – Flow Meter Detected
This error code indicates that a flow meter (the part in a dishwasher that monitors the amount of water coming into the machine) has been detected when there is not one fitted in your dishwasher. This fault could indicate an issue with your control board and your machine may need to be reset according to your user manual.
The following problems with your dishwasher can also cause random error codes to flash up:
· A faulty or corrupted control board in your machine. This will need either replacing or reprogramming by a Smeg engineer.
· The soap dispenser can become faulty over time; replacing it could cure your dishwasher.
· A faulty door lock which needs to be fixed.
· A faulty mains suppressor can allow electrical interference to corrupt or lock the PCB.
Now, knowing what's wrong with your machine is only helpful if you also know how to fix it! We won't leave you alone to figure it out; our playlist of dishwasher diagnostic and repair videos will help you locate and replace faulty parts in your Smeg dishwasher. You can choose between great value genuine and compatible parts on our site too. So it really is easy with eSpares to get your dishwasher up and running again!