Replacing a fan impeller on your lawnmower is quite simple, and doing it yourself can save you a lot of money over buying a new appliance. Get your replacement lawnmower spares from espares.co.uk.
Safety First: always unplug electric mowers before repairing, and keep the mains plug beside you so no-one can inadvertently reconnect the power supply.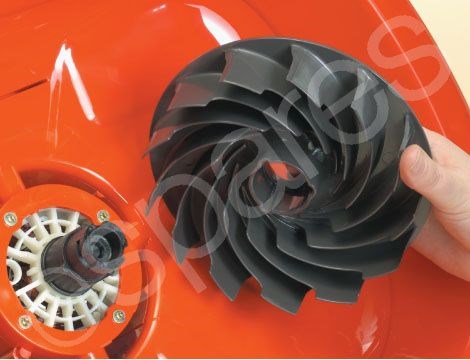 Unplug the lawnmower and turn it over. Wearing heavy duty work gloves remove the blade height adjuster complete with the blades, before lifting off the fan assembly – it's advisable to refer to your manual for specific instructions.
Once you've removed the fan assembly, replace it with the correct part for your lawnmower, and reverse the steps.
The information provided within this article is provided as a guide only. eSpares accepts no liability for any problems which occur whilst attempting any repair. If in doubt when carrying out the repair, contact a qualified engineer.