View All Tumble Dryer Spare Parts Now »
It goes without saying that it's imperative that you keep all airways clear in your tumble dryer. Blocked airways can cause the appliance to overheat and in extreme cases can cause fires. A tumble dryer is expensive to replace and regular cleaning and maintenance will help keep it working properly for longer. Here's how to look after your tumble dryer.
Safety First! Please make sure that you've switched off your appliance and disconnected it from the mains before beginning any repair.
How To Clean The Lint Filter: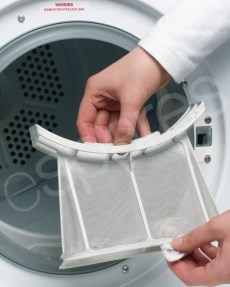 Wait until the dryer cools, open the door and lift out the lint filter.
Gently brush off lint using your fingers.
If in the manual it states that the filter can be washed you can do so in the sink with warm water and washing up liquid.
Do a visual assessment of your filter every time you clean it. If it's damaged replace it as soon as possible. There is a huge selection of replacement tumble dryer filters available at eSpares.co.uk
Vacuum The Lint Filter Area:
The filter itself will catch most lint and fluff from going deeper into your machine. For what it doesn't catch the area where the lint filter sits should be vacuumed once every 6 months. With the lint filter removed use a narrow vacuum nozzle to vacuum out the dust and lint from this area.
Check The Tumble Dryer Vent Hose: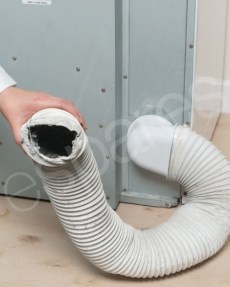 Wait for the dryer to cool. Unplug the vent hose and inspect its entire length for snags in the pipe.
Make sure the vent is not obstructed on the outside wall, and fit a flap or screen to keep out small animals.
If your vent pipe is punctured or damaged, you should replace it. Try our Universal Tumble Dryer Vent Hose, or find a vent hose specific to your dryer by entering your dryer model number in the search box above.
Cleaning Inside Your Tumble Dryer: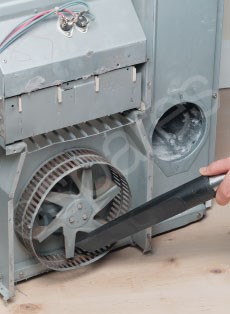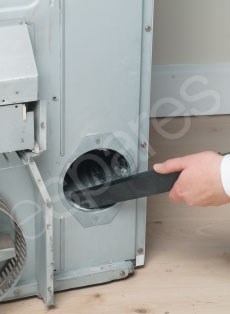 Make sure the dryer is cool, switch it off and unplug it.
Unscrew the retaining screws on the back panel, and lift it off. Vacuum the blower area.
Also vacuum around the vent pipe connection.
Replace the back panel and refit all the screws.
All tumble dryer spares mentioned in this article are available at eSpares.co.uk along with all the vacuum spares you need to clean those tight places.