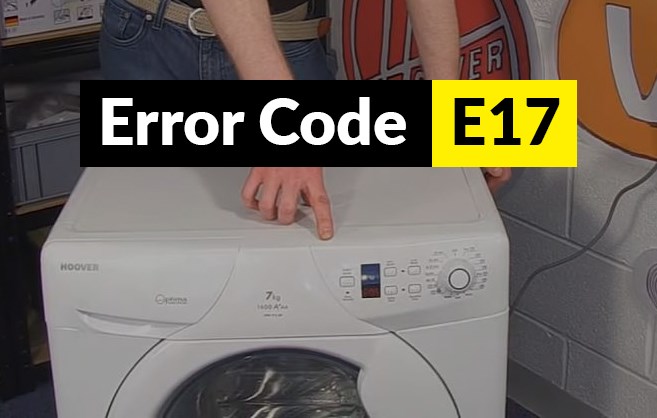 Not sure where to start when it comes to fixing your faulty Hoover washing machine? Your washer could be giving you a clue as to the problem if you see E17 displayed on the control panel or an LED light blinking 17 times, pausing and then repeating. The code being displayed, error code E17, means a problem with the motor tachometer, the part that controls the speed of the motor, has been detected. A common symptom of this particular washing machine fault is the motor not spinning or spinning to high speed.
Different number code being displayed? See our full list of Hoover washing machine error codes.
How to Diagnose and Fix Fault Code E17
So you know the probable cause of your washing machine's error code, but there's only one way to know for certain. Time to investigate!
Switch off and unplug your washer.
Check the motor and its connections if the drum is not turning.
Check the wiring and connections to the motor tachometer.
Check the motor tachometer itself and replace it if necessary.
Turn your machine back on and hey presto, the E17 error code should be gone and your machine should be working as normal. If not, you might need to do a bit more investigating to solve the problem.
Not sure where to start? If you'd prefer to leave the repair to a professional engineer instead we recommend Repaircare. They offer:
A fixed price quote – all parts included
Local engineers across the UK
Polite and efficient service from fully qualified and experienced professionals
You can easily contact them by ringing 0844 557 9571 or click here to get an instant quote online.